Be careful what you mock. It might end up saving your life.
When we think of dogs that have saved people's lives, larger breeds usually come to mind. We think of Rottweilers, German Shepherds, Belgian Malinois, and Bloodhound. In other words, we usually think of the dogs that look like they can eat you up if you mess with them or their owners.
How often do we think of a Chihuahua?
In this story, the Chihuahuas take the center stage.
Bobby Humphreys is a bodybuilder from Maryland who was a proud owner of Rottweilers. He enjoyed looking after the Rotties with his wife and they were his strong go-to companions.
While he adored the larger breeds, the same could not be said about smaller dog breeds. Reflecting back, Humphrey did admit that he looked down on tiny dogs and laughed when other people had them.
This all changed in 2016 when his wife of 17 years decided to end the marriage. Shortly after their separation, he did injure his shoulder while working out which resulted in him needing surgery. Humphrey was devastated and at the time, he was battling with depression.
During this rough phase of his life, Humphrey was dog-sitting a friend's Chihuahua named Lady and initially, she was guarded. Even though she was a little ball of terror who was known for biting other people, she did let her guards down with Humphrey and she changed his life for the better.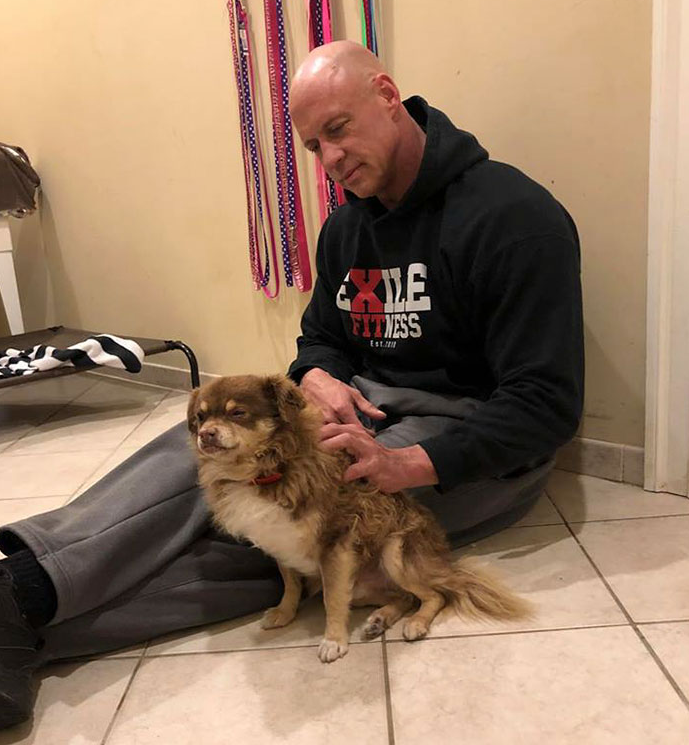 When Humphrey could no longer get himself out of bed, Lady encouraged him to do so. She was there for him when he was experiencing feelings of abandonment and loneliness. For a man that loved his big dogs, this tiny dog was there for him when he needed someone the most.
His experience with Lady transformed his impression of small dogs and inspired him to adopt other Chihuahuas who are abandoned. He connected with the dogs on an emotional level because he also shared this mutual feeling of not fitting in and feeling unwanted.
Humphrey wanted to do something to help the abandoned dogs and began the Chihuahua sanctuary. In his home, he attempts to shower these dogs with love and affection so they don't feel neglected.
Humphrey designed a website where you can view the dogs in his sanctuary who he calls as "misfits" who don't look perfect and are given up. On this website, there are ways to help through donations and you could sign up to adopt your own Chihuahua.
Perhaps Humphrey found his purpose through his pain. The moral of this story has to be don't discriminate between dogs. You never know which dog can change your life when you least expect it.
Recommended