On October 3rd, he asked me what day it was. "It's October 3rd".
You know it, we know it, everybody knows it. Today is officially Mean Girls day! This iconic chick-flick that dates back to 2004 (WHAT? Yes) has become an icon in every way possible. Starring Lindsay Lohan and Rachel McAdams, Mean Girls is considered a modern cult classic. It's well-made, hilarious, and a flawless critique of modern society, where popularity is what makes the world go 'round.
It's only October 3rd once a year, so on this special day, we have some totally fetch facts for you about Mean Girls. You could say that's why our hair is so big. It's full of secrets—secrets about your favorite chick flick. Ready?
1. Amanda Seyfried almost played Regina George
According to director Mark Waters, the person who was neck and neck for the role of Regina was Amanda Seyfried, who plays Karen Smith in the movie. In the end, Rachel McAdams got the role, but the director and the producer asked Amanda to audition for Karen, as they thought she'd be perfect for it. "So she came in and read it and nailed it, and we got the best of both worlds", Waters said.
2. The actor who played Glenn Coco was only on set for the free food and he wasn't supposed to be in the movie
The iconic Glenn Coco was played by David Reale. He auditioned but didn't get a part in the movie. However, Reale decided to hang around the set anyway to get some free food. The director recognized him from auditions and put him in the iconic candy-delivery scene. Reale wasn't officially hired, so he didn't get paid. But hey, he got his free lunch. You go, Glenn Coco!
3. Actor Daniel Franzese said playing Damian helped him to embrace his own sexuality
On the 10th anniversary of Mean Girls, Franzese wrote an open letter to his character, Damian. In it, he shared details about his identity struggle, and how Damian taught him how to be proud of himself again.
"What Damian did for a lot of queer people and people of size — which I found out later on — it gave them an identity in pop culture where they weren't made fun of. He's never made fun of for being big or for being gay", he said In an interview for People magazine.
4. The movie was almost named "Homeschooled"
Can you imagine a more boring name? Good thing they changed their minds!
5. There was a planned scene of Damian auditioning for American Idol after high school
It was never filmed, but it was planned! Simon Cowell was supposed to call Damian chubby, run up to the stage, and punch him.
6. Amy Poehler is only seven years older than Rachel McAdams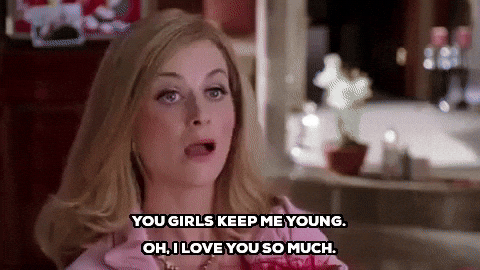 Although Poehler plays Regina George's mom. Rachel McAdams, who of course played Regina, is only seven years younger. Costume designers really had to figure out how to make Amy look like an older woman dressing like a teenager without just making her look like one.
7. The movie was kind of hated when it first came out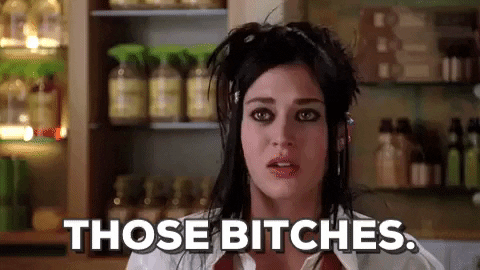 Mean Girls? Hated? You bet. Some critics said the movie was only "kind of funny", and that they wouldn't really recommend it. Others, like Anthony Lane from the New Yorker, said he "would be more amused if the topic of rich material girls had not been worn to a thread elsewhere.
Well, how the tables have turned. Mean Girls will forever live to be one of the most creative and loved chick flicks of all time. So FETCH!
Recommended