From the cockpit to the control tower, the entire team was all women.
October 5th was Girls in Aviation Day and to celebrate, Delta organized a flight to take 120 girls, aged 12-18, from Salt Lake City, Utah to visit NASA's space center in Houston, Texas.
The initiative was part of the WING Flight (Women Inspiring our Next Generation) program, which aspires to encourage young women to pursue STEM (Science Technology Engineering and Math) careers in industries, like the aviation industry, which are heavily dominated by males. Having no female role models to look up to can be discouraging for aspiring students.
The WING Flight hopes to change that mindset. Utilizing an all-around team of only women, Delta showed the girls first-hand that they do have a future in aviation, and aeronautics. The pilots, flight crew, ramp agents, ground crew, and control tower operators were all female, for the flight to Houston.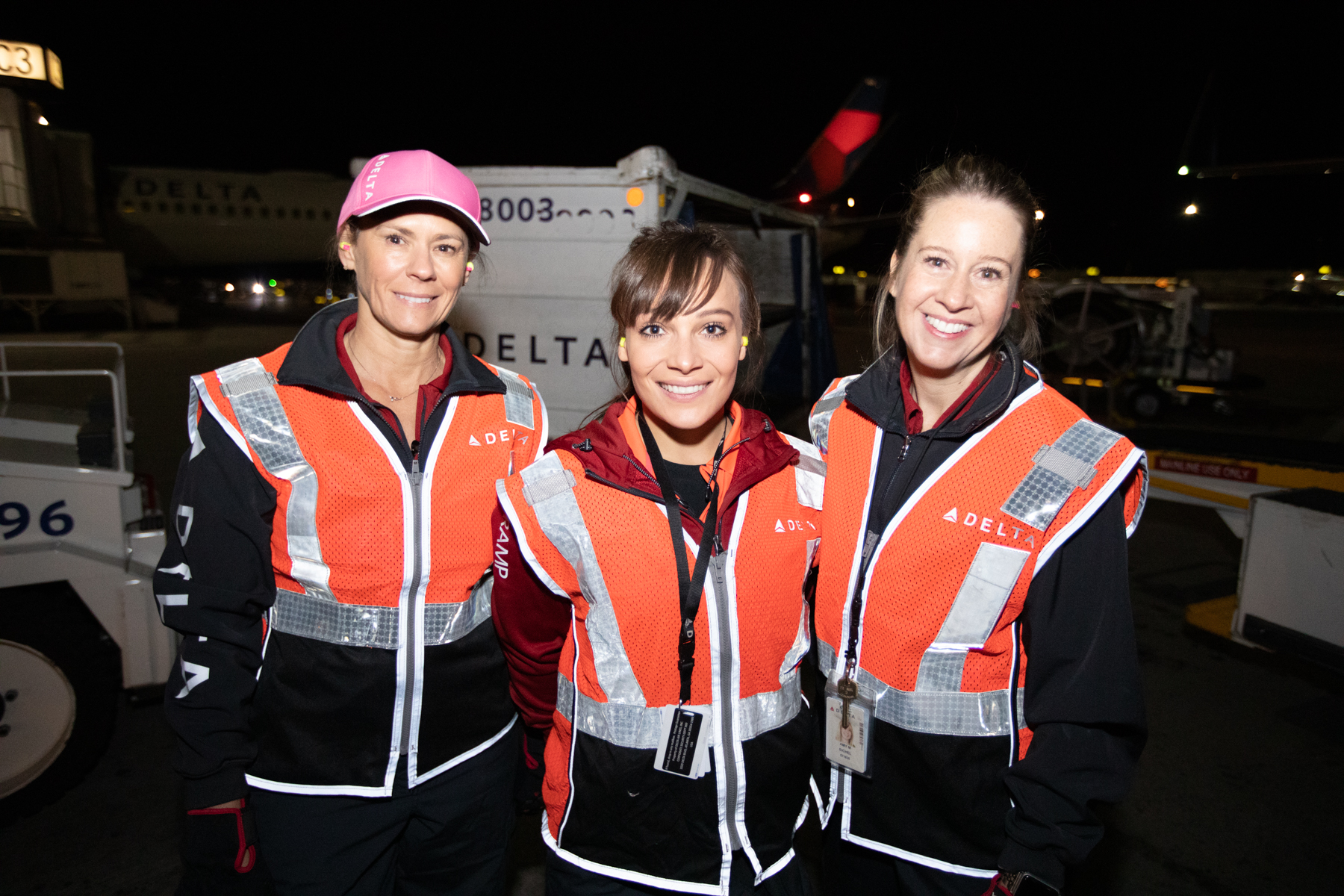 Even as they toured NASA's Johnson Space Center, the large group got to meet and learn from many women who work for the space agency. One of these inspiring women included astronaut and aerospace engineer, Jeanette Epps.
"We know representation matters. At Delta, we believe you have to see it to believe it" said Beth Poole, in an official release from Delta. Beth is a General Manager for Pilot Development at Delta, and is a key proponent of the WING Flight program. Started in 2015, her aspirations for the program have not changed.
"We're taking ownership to improve gender diversity by exposing girls at a young age and providing a pipeline so that 10 years from now, they will be pilots in the Delta cockpit inspiring generations of women who follow," said Poole.
Currently, Delta's pilots are 5% female, which is on par with the rest of the aviation industry. Their new hires for the pilot position have been 7.4% women since 2015, and they hope programs such as WING Flight will help this number grow every year.
The WING Flight program is just one of many initiatives that help inspire the next generation of young females to widen their horizons and dream about careers they never even knew about. Women in Aviation International reported that nearly 20,000 girls attended various Girls in Aviation Day events, all around the world this year.
The next Girls in Aviation day is being held on March 7, 2020, to coincide with the International Women in Aviation conference in Lake Buena Vista, Florida.
Recommended