It's surprising that any of them came back to work after.
Retail workers deserve all of our respect. After all, they've seen everything there is to see—and more than they would have liked to. Their job is far from easy, and their patience is tested on a daily basis. While, as they say, some clients are incredibly kind, others… not so much.
But there's always a silver lining! And in this case, that is the stories that former retail workers have to share. Some are hilarious, some will make you feel frustrated to the bone. We made a compilation of the worst retail stories that will make you want to scream.
1. "I had a customer tell me I was never gonna make it in the real world during my first week at Hershey Chocolate World"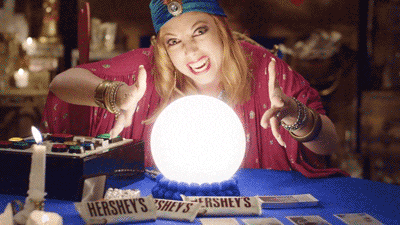 Maybe the customer gains mystical powers when she eats a chunk of Hershey's Cookies and Cream?
From r/DR4kO2
2. "Some crazy old lady tried to steal a 2-liter glass bottle of wine. She tried to sneak it out by sticking it in her pants. She was wearing spandex."
The best part is that she attempted to do the same thing a week later, only this time she hid the bottle in her bag. It was a see-through bag…
From Deleted User
3. "A woman tried to return a heavily-used $500 dollar bag after five months"
"She had me call corporate, and they decided I should do the return because of the customer service issue. With my blood boiling, I thanked the person on the other end of the phone and returned over $500 dollars to the woman. After that, I received a rather longwinded e-mail explaining my customer service issues."
From r/HesUnusual
4. "I got punched in the face because I didn't know what a Zhu Zhu Pet was."
One of the most awful Black Friday stories. Needless to say, it's probably a toy he'll never forget after this…
From r/loafmcloaf
5. "One guy got super pissed that everything on a table wasn't on sale (unlike many other things at the store) and started flipping out about false advertising. We wore lanyards and he grabbed my manager's lanyard and started choking her."
"We were all ready to call the police but she was a pretty badass older woman and got him to stop."
From r/CeeDeee2
6. "An older woman on an electric cart left a trail of poop behind her as she drove around the store"
… how do you even handle that while keeping your cool?
From r/Hokuboku
7. "An older woman said I was trying to turn her grandson gay for suggesting her a Teletubbies costume"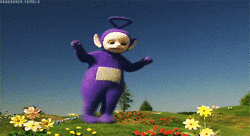 "An older woman came in and asks what we had in the 6-month size for her grandson. I pulled out the only ones we had left, a purple in 6-month and a yellow in 1 year. She started screaming at me that I was trying to turn her grandson gay and demanded to see my boss to tell him of my "immoral and depraved nature." (Boss didn't care, thankfully)."
From r/meewho
Do you have any retail horror stories?  Share them with us in the comments!
Recommended